Saturday August 07, 2021 08:00 pm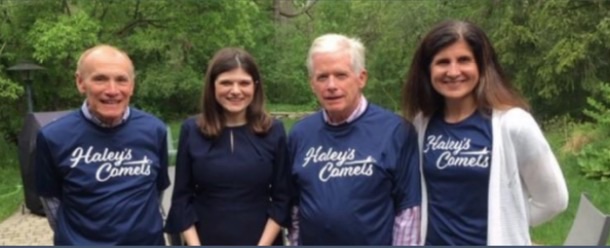 Please join hosts Jeffrey Reider, Chuck Otis and Lori Pile for a fun run/walk and have breakfast with Congresswoman Haley Stevens!
Saturday, August 7th, 2021, 8:00 am – 9:30am
The Home of Jeff Reider and Chuck Otis 996 Chester Street, Birmingham, Michigan 48009
Contact: jeremy@haleystevensforcongress.com - (216) 650-1049
This will be an outdoor, socially distanced event and we kindly ask that all attendees be fully vaccinated.
Suggested contribution levels:
Young Professional: $25 | Guest: $50 | Friend: $250
Co-Host: $500 | Host: $1000 | Maximum: $2900
Breakfast by Food Truck will be provided!
Contributions to Haley Stevens for Congress are not tax deductible for federal income tax purposes. Federal law requires Haley Stevens for Congress to use best efforts to report name, address, employer, and occupation of all individuals who contribute over $200 per election cycle. Contributions can be accepted from an individual totaling up to $2,900 per election and $5,800 per election cycle. Federal Multi-Candidate PAC's may contribute up to $5,000 per election and $10,000 per election cycle. Federal law prohibits contributions to the campaign from corporations, labor organizations, national banks, from any person contributing another person's funds, from foreign nationals who lack permanent resident status, and from federal government contractors.
Paid for by Haley Stevens for Congress