Posted on Mon, 11/03/2019 10:09 am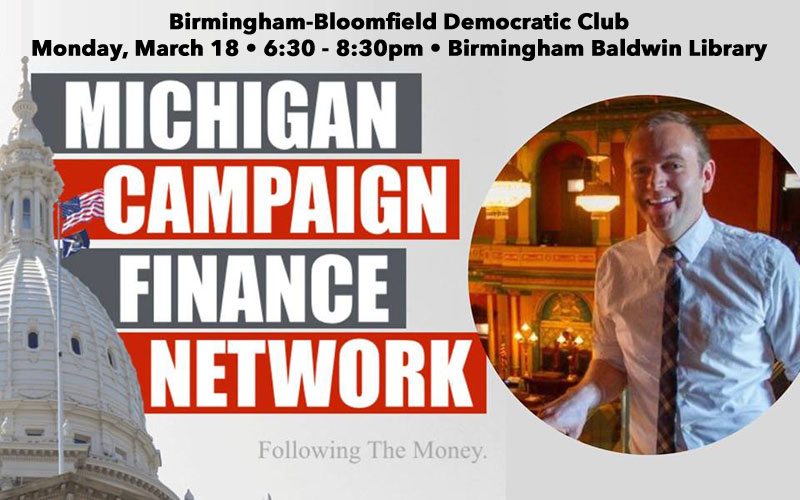 Please join us for our next meeting on Monday, March 18th from 6:30 - 8:30pm at the Baldwin Public Library, 300 W Merrill St. in Birmingham.
We'll be hosting special guest Craig Mauger as he shares with us "The Role Of Money In Michigan's 2018 Election."
Craig Mauger is the Executive Director of the Michigan Campaign Finance Network. Prior to his work with MFCN, he was a political reporter for more than a decade. He is an expert in money in state politics, including tracking the changing role of politically focused nonprofits and the connection between donations and legislative outcomes. Craig is a graduate of Ohio University's E.W. Scripps School of Journalism. He, his wife and two sons live in Holt, Michigan.
In addition, Oakland County Precinct Delegate leaders John and Susan Erich will be recognizing the Precinct Delegates from the BB Dems area.
We'll also be voting on final changes and approval of the new BB Dems by-laws.