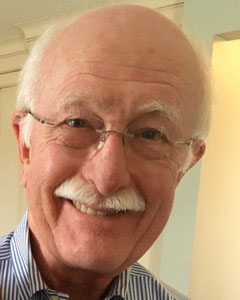 The Birmingham-Bloomfield Democratic Club's September meeting will feature a program on Climate Change via Dr. Anil Kumar, Democratic Candidate for Congress (11th District). Other Democratic candidates are invited to attend and speak to our group.
In addition, Mona DeQuis, Organizing Regional Director the for Hillary for America Oakland County Coordinated Campaign will attend.
We'll be meeting at the Birmingham Baldwin Library located at 300 W Merrill St in Birmingham at 7:00pm on Thursday, September 8th.
Peter Albertson, the Southeastern Michigan Group Leader for the Citizens Climate Lobby will be the featured speaker. CCL is a group of activists who aim to have our legislature pass environmentally friendly bills.
Peter Albertson became a member of Citizens Climate Lobby (CCL) 2013. In March of 2014, he attended a CCL "Group Start Up Meeting" and volunteered to be the Group Leader of the Michigan Southeast Tri Counties Chapter. Since being involved with CCL, Albertson has met with Members of Congress in DC and locally to provide them with an understanding of what CCL's Revenue Neutral Carbon Fee and Dividend proposed legislation is and related benefits to the USA and the World.