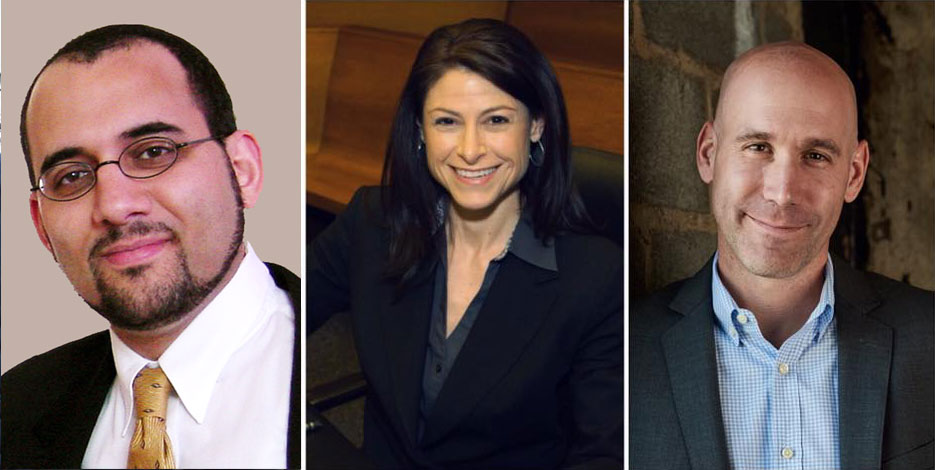 Join us for our January meeting! We will meet Dan Haberman, Congressional candidate in the 11th District and Dana Nessel, candidate for Michigan Attorney General. Our own Charles Gaba will then give us an update on the status of the ACA post open enrollment. See you there!
Where: Bloomfield Township Public Library, 1099 Lone Pine Road, Bloomfield Hills, MI 48302 Tel: (248) 642-5800.
When: Monday, January 8th, 2018 from 7pm - 9pm
Dana Nessel is a graduate of the University of Michigan and Wayne State University Law School. She is the managing partner of Nessel & Kessel Law, located in Detroit. She has nearly 25 years of legal experience, covering a vast array of disciplines. Dana began her legal career as an Assistant Prosecutor in the Wayne County Prosecutor's Office. For over a decade, Dana was assigned to a number of elite units within the office and handled some of Wayne County's most difficult cases.
In 2005, Dana left the Prosecutor's Office to start a business by opening her own legal firm. She has become renowned as a staunch defender of constitutional rights. In her criminal practice, Dana vigorously defends the rights of indigent defendants on hundreds of criminal cases, from petty theft to first-degree murder. She also handles civil rights actions for plaintiffs against police departments and government agencies who have committed transgressions against community residents. Dana has petitioned courts across Michigan on behalf of dozens of victims of domestic violence who sought Personal Protection Orders (PPOs) against their abusers.
Dan Haberman's roots in SE Michigan are deep, and entrepreneurial talent runs in the family. After graduating from University of Detroit High School, Haberman received a BA in political science from the University of Michigan. A love of politics and a previous internship for Senator Carl Levin then brought him to Georgetown University in Washington, D.C., where he earned his JD in 1998.
Haberman returned to Michigan after law school and served as general counsel to his brother Jeremy's live music venue, the Magic Bag, protecting the independent venue from predatory business practices. The brothers later partnered up to open a modern lounge called the bosco.
Charles Gaba: In 2013, when neither the government nor the mainstream media provided consistent, reliable reporting of enrollment data for the Affordable Care Act, Charles Gaba launched ACASignups.net  as a hobby, using crowdsourcing to track enrollments in real time.
His work soon caught the attention of major media outlets, and has been cited and used as a resource ever since by media outlets spanning the ideological spectrum including the Washington Post, Forbes, Bloomberg News, Vox.com, MSNBC, the New Republic, USA Today, the CATO Institute, National Review Online and The New York Times among others, as well as prominent medical journals such as the New England Journal of Medicine and The Lancet.