Posted on Mon, 07/09/2012 - 12:00am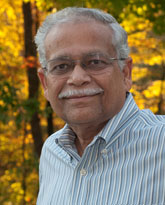 If you live anywhere in the new 11th U.S. Congressional District (see map below), please make certain to vote for DR. SYED TAJ in the upcoming August 7th Primary Election.
In addition to being a solid progressive Democrat, Dr. Taj is also the former Chief of Medicine at Oakwood Hospital and was the first Democrat elected in decades as a Canton Township Trustee. He's been endorsed by the Birmingham-Bloomfield Democratic Club, the Oakland County Democratic Party, U.S. Senator Debbie Stabenow, the Michigan Nurses Association, the American Federation of Teachers and just about every local Democratic elected offical and leader.