Posted on Thu, 02/12/2015 - 12:00am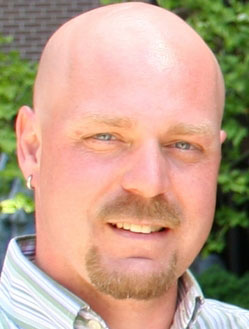 The Birmingham-Bloomfield Democratic Club joins with West Bloomfield Democratic Club members to hear a well-known leader of the party speak Wednesday, February 18th in West Bloomfield. Chris Savage, chair of the Washtenaw County Democrats, will discuss Michigan's political climate and his blog, Eclectablog.com.
The clubs hold their joint meeting at The Corners, 2075 Walnut Lake Road, West Bloomfield, at 7 p.m.
Chris Savage has been featured in The Nation and New York Times magazines, as well as on the Rachel Maddow show on MSNBC.  His talk will discuss Democratic activities while the GOP is in control.
Charles Gaba of Bloomfield Hills, enrollment expert for the Affordable Care Act, will discuss progress in the act's second year. Jill Farber Bramson  of the West Bloomfield club, will offer information about the film, "She's Beautiful When She's Angry", to be shown March 8th at The Maple Theatre.
Information about the meeting is available by contacting Linda Samelson of the West Bloomfield Club, lindamax5622@aol.com or Birmingham-Bloomfield Club President Matthew Lund at 248-359-7300 or lundm@pepperlaw.com.