Posted on Fri, 02/22/2013 - 12:00am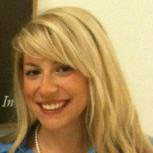 The Birmingham-Bloomfield Democratic Club will host Ms. Arielle Woronoff, Health Advisor to Congressman Sander Levin in his Washington DC Office. Congressman Levin has been a long term advocate of progressive health policy and is supported in his efforts by extraordinary staff. We are fortunate to have Ms. Arielle Woronoff, Health Advisor on the Congressman's Washington D. C. staff  as our guest speaker on Wednesday, March 13, 2013. The meeting begins at 7:30 p.m. and is held at the Congregational Church of Birmingham, 1000 Cranbrook Road, Bloomfield Hills. Enter the church parking lot via the first left turn on Cranbrook, west of Woodward.
I have asked her to address the following topics and she has agreed to do so:
Implementation of the Affordable Care Act.

Medicare and Medicaid issues vis a vis the budget (sequester)

Climate in Washington for constructive legislation

Any breaking news that she has or issues that she knows the Congressman would like to have support for
Arielle Woronoff Bio:
Legislative Assistant at U.S. House of Representatives, Office  of Representative Sander Levin, Washington, DC

The Princeton Review

U. S. Senate Permanent Committee on Investigations
Previous:
U. S. Senate Committee on Health, Education, Labor and Pensions

Office of Management and Budget, Office of Information and Regulatory Affairs
Education:
Georgetown University Law center
Washington, D.C. Staff Duties:
Congressman Levin's D.C. staff takes the lead on legislative work and the Congressional voting schedule. They do research, briefing memos, answer questions and help me advance our legislative priorities. They meet with Michigan organizations and individuals who might be in D.C. working on certain issues important to them.The legislative staff specializes by issue area, As you can see, Ms. Woronoff holds an important position.
Washington DC Office: (202) 225-4961 or (888) 810-3880
Hilarie Chambers, Chief of Staff

Carol Ditta Ertel, Office Manager

Monica Chrzaszcz, Executive Assistant

Josh Drobnyk, Communications Director/Senior Adviser

Dan Jourdan, Legislative Director

Arielle Woronoff, Health Advisor

Stefanie Cruz, New Media Director/Internship Coordinator

Jeremy Steslicki, Legislative Assistant

Timothy Foster, Legislative Correspondent

Dan Broder, Staff Assistant and Legislative Correspondent