Posted on Thu, 07/26/2012 - 12:00am

Andrea Gilles Briggs, the Democratic candidate for Southfield Township Clerk, is a married, mother of three, and a 9-year Beverly Hills resident. As a former treasury manager and tax accountant for a Fortune 500 company, she managed an average portfolio of $140 million, installed software to increase productivity, supervised, trained and reviewed work of department personnel, researched tax law changes, monitored and maintained reporting systems to comply with changes in regulations, prepared budgets, forecasts and operation reports for senior management.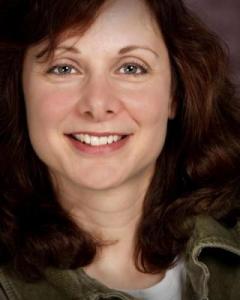 Though this is Andrea's first election in local politics, she has been deeply involved in community events since moving to Southfield Township in 2003. She has acted in several local theater productions; volunteered in local school libraries, clinics and classrooms; worked with elementary school literacy programs and produced Berkshire Middle School's production of "Thoroughly Modern Millie, Jr."
It is with community service in mind that Andrea decided to run for Southfield Township Clerk. She believes as a government entity, our top priority is to maintain and enhance the quality of life and property values of our member communities. In this day and age it is unacceptable that Southfield Township neither televises its monthly meetings nor provides 24- hour on-line access to reports on their activities. Without this transparency our elected officials are unaccountable to the public. As Township Clerk, Andrea will focus on using technology to improve services to residents and make meeting minutes, financial information and voting instructions available to residents at any hour of the day. She will promote positive, respectful and collaborative relationships with our 3 villages so we can meet our economic challenges together.
Please sign up to help Andrea bring transparency to local government at her website www.andreabriggs.com.  You can also contact Andrea to help at 248-723-1647 or andrea.briggs@ameritech.net.