Posted on Tue, 06/05/2012 - 12:00am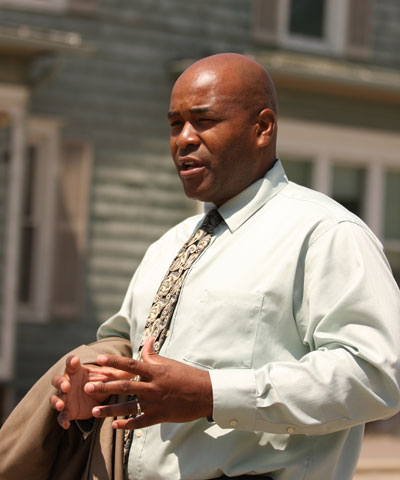 From the Candidate's Official Bio:
Dorian Coston is running for State Representative in Michigan House District 40, which covers parts of West Bloomfield, Birmingham, Bloomfield Township, and Bloomfield Hills.  Dorian was born the middle child of ten to Cecil and Kathryn Coston. He demonstrated leadership capabilities at an early age, as he served as a captain/squad leader for 12th Precinct Law Enforcement Explorers Program. In addition, Dorian has served as class vice president from middle school to time his in law school.
Dorian has always been dedicated and professional from serving as the Sports Director for Each One Reach One, team captain of a city Champion baseball team, to league a Most Valuable Player award.
Dorian was a member of Mumford High school inaugural M.E.R.I.T. Program (Mumford's Excellence in Rigorous Intellectual Training.  Dorian earned his BA in Political Science from the University of Arizona, in Tucson, and Masters in Human Resource Management from Keller Graduate School of Management.  He's a certified paralegal and works for the Wayne County Prosecutor's Office Safe School Initiative.  Dorian is married to Melinda, RN and hospital Administrator, and together they raise their three beautiful daughters in West Bloomfield, MI.  Dorian has experience as a small business owner and teacher.
Dorian is an active member of his community through coaching Girls basketball (Jewish Community Center/ Farmington Recreation) and is the vice-president of the PTA.  He has served as a precinct delegate, vice chair for progressives for Councilman Gil Hill, to graduate of The Center for Progressive Leadership, to Member MI Young Democrats and is truly an advocate for the people.
Dorian's campaign website can be found at http://www.doriancoston4staterep.com.