Posted on Mon, 01/02/2012 - 12:00am
Be sure to join us at the Congregational Church of Birmingham, 1000 Cranbrook Road near Woodward in Bloomfield Hills for our next meeting on on Wednesday, January 11th at 7:30pm.
Congressperson Hansen Clarke will be at our January meeting in an effort to get to know Oakland County and have us know him.  He will speak on why he is running for re-election and about the Iowa and New Hampshire Primary results and the oncoming election as well as the assault on local control and unions underway in Michigan.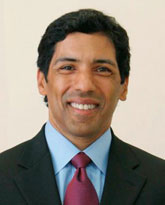 Clarke, 54, is the U.S. Representative for Michigan's 13th congressional district. Because of redistricting he will be facing Congressman Gary Peters for the district that goes from Detroit to the Grosse Pointes to a part of Oakland County that includes Southfield, Farmington Hills and Pontiac.
He was a member of the Michigan House of Representatives from 1991 through 1992, and from 1999 through 2002. He then served in the Michigan Senate, representing the 1st District from January 1, 2003 to January 3, 2011.
Clarke is also the first U.S. Congressman of Bangladeshi/African American descent. He grew up in Detroit. Clarke attended Cass Technical High School, and completed high school at Governor Dummer Academy on the east coast.  He graduated from Cornell University with a degree in fine arts. He was elected to the student seat on the Cornell University Board of Trustees.   He earned a law degree from Georgetown University Law Center in 1987.  Clarke worked as chief of staff to U.S. Representative John Conyers  , and prior to that, on the County Executive's staff of Wayne County, under Edward H. McNamara.
His Congressional committee assignments are Committee on Homeland Security and Committee on Science, Space and Technology.
---
Our other guest speaker this month will be Dr. Syed Taj, MD, Candidate for U.S. Congress in the 11th District. We look froward to hearing and seeing him, and to learning how Thadeus McCotter can be retired in a fight we need to win in order to take back Congress.  Most of the Birmingham Bloomfield Dems Club is situated in the district to be represented by McCotter...or, if we're successful, Dr. Taj.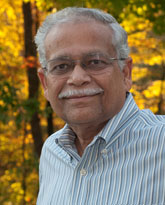 Dr. Taj was born in India but moved to Michigan in 1983. He is the Chief of Medicine at Oakwood Hospital in Dearborn. In 2008, Dr. Taj was elected to the Canton Township Board of Trustees where he currently serves as the only Democrat on the board.
Please make an extra effort to call some interested friends to insure a good audience for our first time guests.  Bring your filled out nominating petitions for Sen. Debbie Stabenow that Kevin Hrit handed out last meeting.
BB Dems President Matthew Lund invites attendance by Birmingham-Bloomfield residents interested in issues of concern to the area. Further information is available by contacting Lund at 313-259-7110 or through the club's website, http://www.bbdems.org.